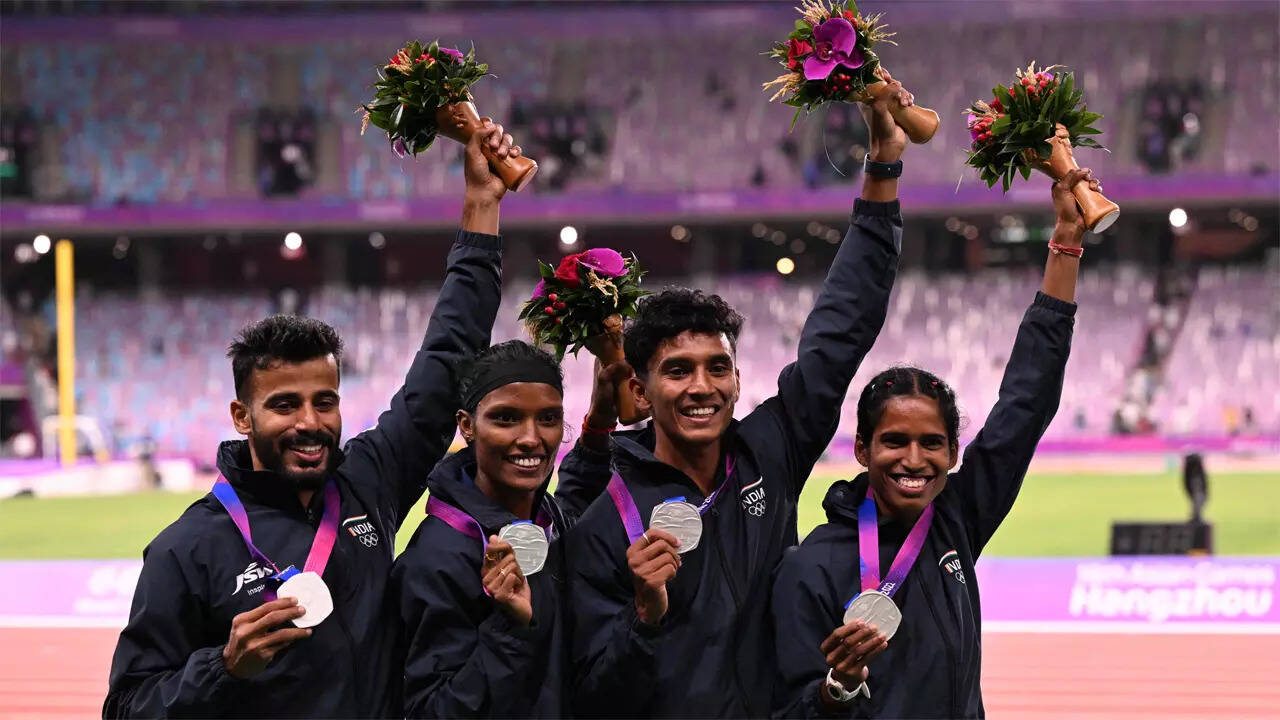 NEW DELHI: After Jyothi Yarraji's bronze medal was upgraded to silver at the Hangzhou Asian Games, India witnessed a similar incident on Monday where the third place finish in 4x400m mixed relay event turned into a second place.
The quartet of Muhammed Ajmal Variyathodi, Vithya Ramraj, Rajesh Ramesh and Subha Venkatesan experienced a fortuitous turn of events as they were upgraded to the second spot due to a 'lane infringement' by the Sri Lankan 4x400m mixed relay quartet.
Initially, the Indian team had clinched the bronze medal with a time of 3:14.34 seconds in the mixed team 4x400m relay.
However, their joy knew no bounds when the Sri Lankan quartet, who had initially secured the second spot with a fraction-of-a-second advantage at 3:14.25 seconds, was disqualified due to a 'lane infringement.'
The gold medal was claimed by Bahrain runners, who posted a time of 3:14.02 seconds. As a result of the disqualification, Kazakhstan, who had originally finished fourth, were elevated to the bronze medal position, achieving a season's best time of 3:24.85 seconds.