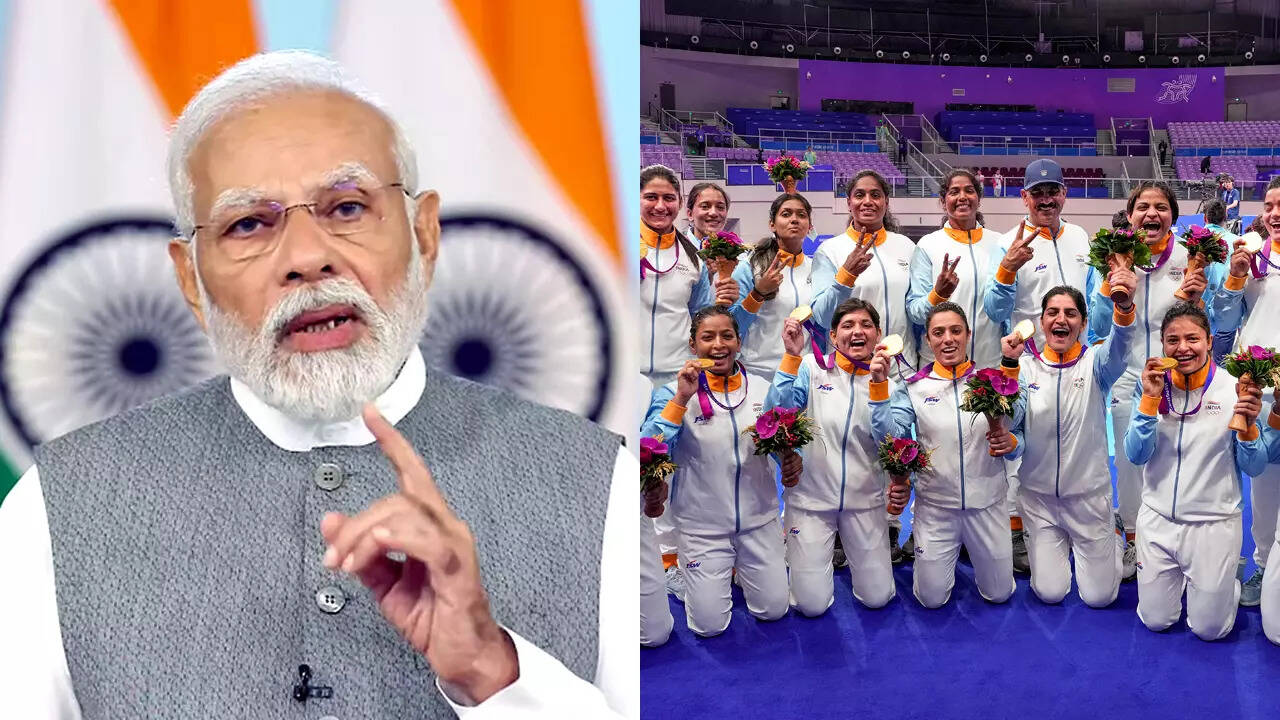 NEW DELHI: Prime Minister Narendra Modi extended his heartfelt congratulations to the Indian contingent participating in the 19th Asian Games in Hangzhou, China, for their remarkable achievement of securing over 100 medals in the prestigious multi-sport event.
PM Modi shared his best wishes and appreciation for the athletes who have displayed outstanding performances and made history with their dazzling achievements.
Asian Games Day 14
Taking to his official social media account, "A momentous achievement for India at the Asian Games! The people of India are thrilled that we have reached a remarkable milestone of 100 medals. I extend my heartfelt congratulations to our phenomenal athletes whose efforts have led to this historic milestone for India. Every awe-inspiring performance has made history and filled our hearts with pride. I look forward to hosting our Asian Games contingent on the 10th and interacting with our athletes," PM Modi posted on X.
PM Modi also announced his plan to host and personally interact with the Indian contingent from the Asian Games on October 10. He acknowledged that every awe-inspiring performance by the athletes has etched their names in history and elevated the country's stature on the global sports stage.
In particular, the women's kabaddi team's victory in the gold medal match against Chinese Taipei played a pivotal role in India reaching this milestone. The team demonstrated exceptional skill and determination to secure the gold medal, contributing to India's 25th gold and helping the nation achieve its goal of 100-plus medals at the Asian Games.
The Indian athletes, through their outstanding individual and team performances, have made the country proud and garnered immense support and appreciation from the nation. Their dedication and hard work have established India as a formidable presence in the world of sports.
(With ANI inputs)