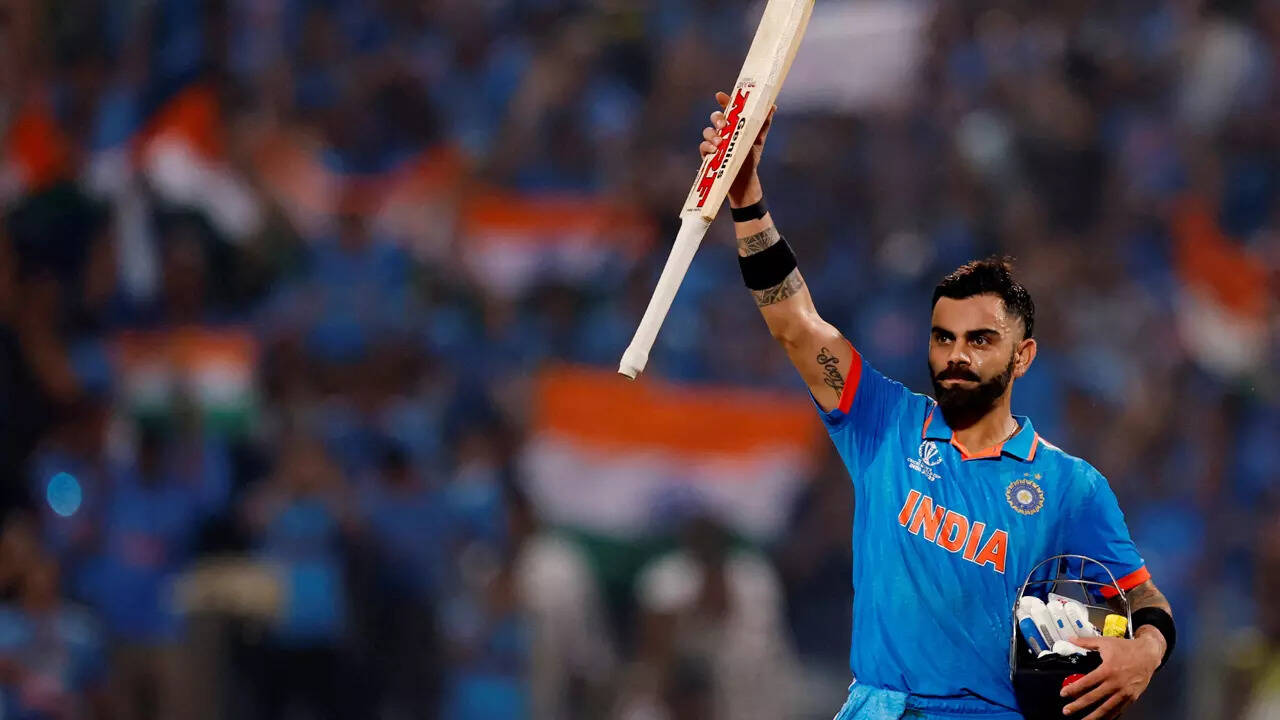 NEW DELHI: Batting maestro
Virat Kohli
led India to a thrilling victory over Bangladesh in the ICC
World Cup
match in Pune on Thursday, adding another century to his illustrious career. Kohli's century, marking his 48th in One Day Internationals (ODIs), was nothing short of sensational and played a pivotal role in India's triumphant run chase.
Kohli's remarkable century was sealed with a breathtaking six off Nasum Ahmed's delivery during the 42nd over, a moment that left cricket enthusiasts around the world in awe.However, a crucial turning point in the match occurred during the same over when the on-field umpire opted not to call a potential wide on the very first delivery.
As it happened: India vs Bangladesh
At that stage, India required a mere two runs for victory, and Kohli stood tantalizingly close to his century with a score of 97 not out. The decision not to declare the delivery wide provided Kohli with an opportunity to reach his hundred, and he capitalized on it.
The drama unfolded when Ahmed bowled a flatter delivery down the leg side, narrowly missing Kohli's leg. To the astonishment of fans worldwide, the umpire refrained from signaling it as a wide. This decision granted Kohli the chance to complete his century. After facing a dot ball in the subsequent delivery, the modern-day maestro lived up to expectations by smashing the third ball out of the park.
Kohli's remarkable feat triggered celebrations, not only from the cricketing icon himself but also from his teammates and the countless fans who had been anxiously watching.
In the closing stages of the run chase, the narrative of the match transformed into a suspenseful quest: Would Kohli reach his century tonight? It was a question that resonated with fans across the globe.
In the end, both Virat Kohli and Team India emerged victorious, with Kohli's century proving to be the defining moment in a pulsating contest.
ICC World Cup 2023: Virat Kohli slams 48th century as India beat Bangladesh